Our Facility
ABOUT THE FACILITY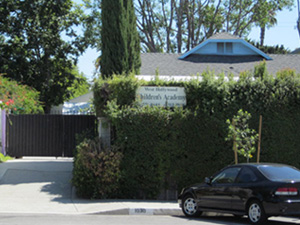 Our center is located in the middle of the residential area. It isn't big, but we see our size as an advantage. Children and staff form one large, friendly family from the beginning. Every room is clean, well lit with ample daylight from the windows, and painted in bright hues to stimulate young minds.
The classrooms have space for both collaborative activity and independent quiet time. From the classrooms, children can walk out to an oversized outdoor playground at the back of the property. Beautiful trees help to create shades, important for California's sunny weather. We are proud of our organic garden at the front. Filtered water is available to children inside and outside all the time.
SAFETY
WHCA is fully equipped with all required safety equipment, including a fire alarm system and fire extinguishers. Security cameras are installed throughout the whole property, indoors and outdoors. Every member of the staff is trained in emergency evacuation procedures, and the plans are published next to the exits. Because we take earthquake preparedness seriously, the school has put together an earthquake kit with water bottles, crackers and snacks, a first aid kit and radio flashlights.
We are OSHA and DPR complaint.
"We know our children not only by reason
but also by the heart."
– B. Pascal